About the Club:
The Hermosa Garden Club was founded in 1957 with the mission to increase knowledge and interest among its members and within the community in Civic Beautification, Gardening, and Conservation.
The Hermosa Garden Club currently has over 60 members. The members of the Hermosa Garden Club, through their membership dues, are also members of
Costa Verde District
,
California Garden Clubs, Inc
.,
Pacific Region
,
South Coast Botanic Garden Foundation, Inc
National Garden Clubs, Inc.
​Members are encouraged to participate in the Costa Verde District meetings held at the South Coast Botanic Gardens in Palos Verdes, CA.
Regular meetings are from September through May, on the third Wednesday of the month. The meetings start with a social time beginning at 12:30 pm, the business meeting starts at 1:00 pm, and at 2:00 pm we have an speaker on various gardening topics.
The meetings are held at the Kiwanis Club, 2515 Valley Drive, Hermosa Beach, California.
​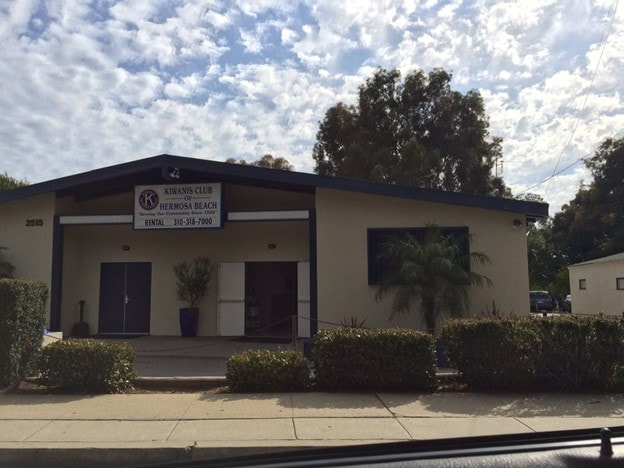 Our mailing address is Email
Hermosa Garden Club
info@hermosagardenclub.org
P.O. Box 782
Hermosa Beach, CA 90254
​
First board meetings is scheduled Tuesday, September 7th at Scotty's, 10:00am.
​
Hermosa Garden Club Organization:
Our officers and Committee Chairmen serve for two-year terms. The officer positions are: President, 1st Vice President, 2nd Vice President, Recording Secretary, Corresponding Secretary, Treasurer, and Parliamentarian.
We also have various committee chair positions responsible for supporting our meeting arrangements, membership, gardening topics, conservation and environment issues, fund raising, and community outreach.

​Current Officers:
President: Elizabeth Brown and Andrea Pulcini
1st Vice President:
2nd Vice Presidents: Linda Gamero
Recording Secretary: Vicki Garcia and Ruth Rask
Corresponding Secretary: Michelle Cosby
Treasurer: Diane Lewis
Parliamentarian: Carol Tanner

​Meetings and Speakers - 2021 - 2022 - TBD



Ongoing Club Activities:

The December meeting is devoted to a Holiday Celebration including a potluck luncheon. We also have potluck luncheons as part of our regular meeting in April. The focus of the April meeting is planning for our annual fund raising plant sale. Our May meeting is a bus trip to a garden of interest in the LA area and includes a stop at a plant nursery along the way. There are no outside speakers for the special meetings.

Other special activities during the regular meeting season include visits to member gardens on the last Wednesday of most months. We also have occasional plant related workshops and demonstrations throughout the year.

In June we either have a picnic for our last meeting of our club year, or the installation luncheon for new officers for the coming two years. In August there is an Garden Party at a members home/garden for new and old members (invitation only).

Some years our club enjoys participating in the Hermosa Beach St. Patricks Day Parade.
At our Christmas potluck we exchange gifts, have contests for best floral arrangement and craziest Christmas hat, and enjoy singing Christmas songs...
Membership Information:
Membership dues are $25 per year. Members receive a yearly membership book which lists all activities and members who share their enthusiasm for all things in gardening.
To join the the Hermosa Garden Club and become a member, click here:
Membership
Members are responsible for volunteering to support the various activities of the club including hosting activities for our regular meetings, supporting the annual plant sale, serving on committees and in office positions as your interest and availability allows.
Feel free to attend one of our meetings at the Kiwanis Club.
Annual Plant Sale:
Our main fund raising event each year is our annual May plant sale at the Kiwanis Club in Hermosa Beach. This event features sale of indoor and outdoor plants, white elephant items, crafts and jewelry, and baked goods. The sale also includes a popular raffle with all prizes donated by area merchants. All members are expected to contribute in some way to this annual fund raising event. All proceeds from this sale are contributed to various environmental, conservation, and educational non-profit organizations in California. This year's Plant Sale is Sat. April 23, 2021, 8:00-1:00, Raffle at 12 noon, silent auction ends at 1pm.
Garden Tours
We have a garden tour for our members, usually the fourth Wednesday of the month. The specific tour address is announced at the club meeting, or you can check the club directory for address and phone number of host.
A favorite garden we encourage all to visit is the
Manhattan Beach Botanical Gardens
. Here's a beautiful video
garden tour
- watching flowers bloom, what every gardener loves...
AWARDS RECEIVED BY THE HERMOSA GARDEN CLUB